Welcome to our library of things! We are still actively growing our collection. Certain items have certain borrowing parameters.
Please ask at the desk for more information on any items.
---
iPads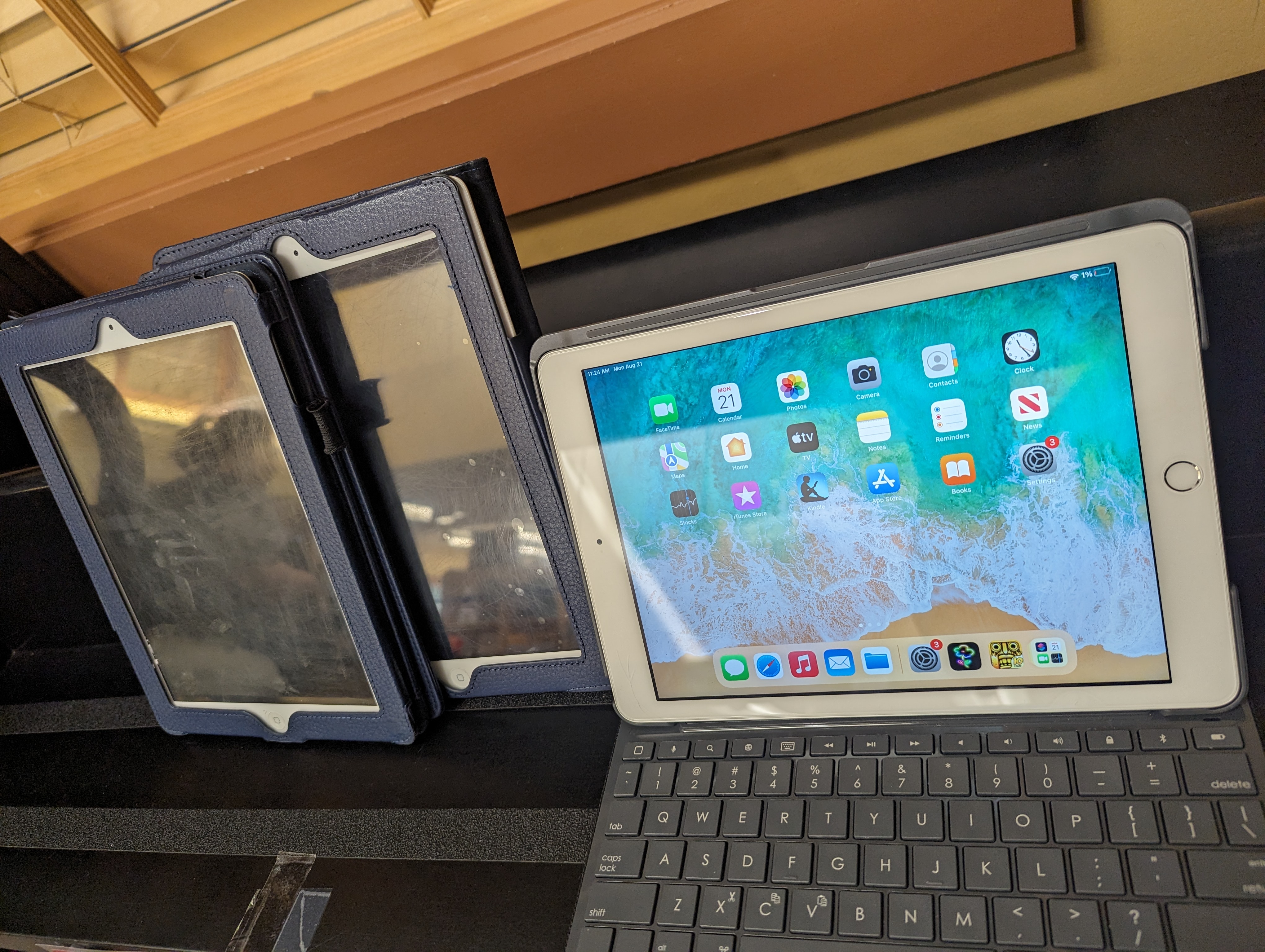 For in house use only. We have several iPads to use while at the library.
---
Kill A Watt Detectors
---
Laptops
We have two laptops that can be borrowed to use inside the library
---
Science Kits
All science kits may be checked out for two weeks. An agreement must be completed.
Dinosaurs kit
Geologic time card: Boundaries in millions of years
Dinosaurs kit Card: Science rocks!
Dinosaur museum in a box: Exact replicas, from molds of the originals
Dinosaurs for every kid
Dinosaurs: DK Pockets
Mysteries of the fossil dig: how paleontologists learn about dinosaurs
Dinosaurs Alive!: (dvd)
Dinosaurs kit: Science rocks!
Janice VanCleave's dinosaurs for every kid: easy activities that make learning science fun
Exploring Fossils Kit
Science Rocks!: Exploring fossils
How does a bone become a fossil?
Bridge Building Kit
Introduction to Structures: Bridges Teacher's Guide (cd)
K'nex education STEM building solution: 13 models
Bill Nye the science guy — Architecture
Building Bridges DVD
Building Domes DVD
Building skyscrapers DVD
Building Dams DVD
Building Tunnels DVD
Electronic Snap Circuits
Student Guide for Electronic Snap Circuits: Hands-on program for basic electricity and electronics
World of Bugs
Bugs: FANDEX Family Field Guide
The fascinating world of insects DVD
Geo World Bugs World Collection of 12 Real Insects
Insect toob: insect models
Insects: Smithsonian Handbooks
Magnifying glasses (2): for adult and child
Insect Lore Creature Peeper: study container by Insect Lore
Bird Study
National Audubon Society field guide to North American birds, eastern region
Field guide to North American birds, eastern region
Birds, birds, birds!: an indoor birdwatching field trip
Birds, nests, and eggs
The fascinating world of-- birds
---
Telescope
Orion StarBlast: 4.5" Altazimuth Reflector Tabletop Telescope
The telescope may be borrowed for one week at a time and can be renewed if no one else is waiting. An agreement must be signed upon check out.
---
Ukuleles
We have 3! Our Ukes can be borrowed for one week at a time. They come with a gig bag, tuner and laminated cord sheet.
---